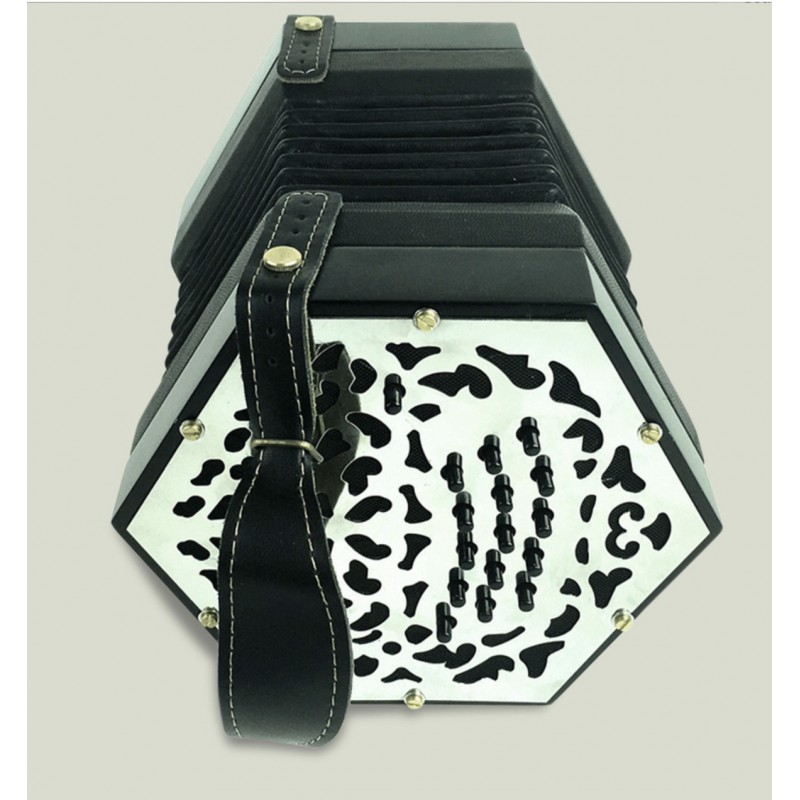 Out of Stock
 
New Swan Anglo Concertina G/C 30 button metal ends
New Swan Anglo Concertina C/G 30 button metal ends
Postage to UK and Ireland free.
The Swan is an Anglo concertina in the keys of C/G which the most popular layout for traditional Irish music.
The Swan Concertina has a fantastic rivet action system which offers greater speed and produces a quicker response from the reeds than the cheaper models that have a Stagi style mechanism.
The Swan also features Czech-made reeds from Swedish steel which produce strong, yet sweet and clear bright tones.
It has adjustable reinforced hand straps, premium polished metal Jeffries-style ends and is finished with black 6-fold leather bellows, which are easy to open and close making it very player friendly.

Security policy (edit with Customer reassurance module)

Delivery policy (edit with Customer reassurance module)

Return policy (edit with Customer reassurance module)