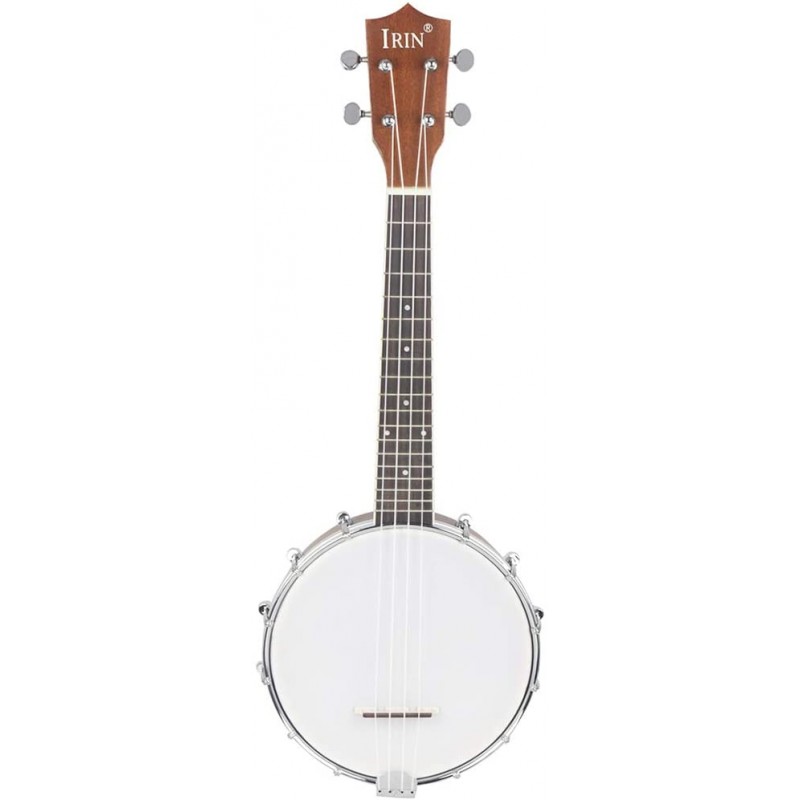 Out of Stock
 
Banjolele or Banjo Ukulele
IRIN 23 Inch Banjo Sapele Wood 4 String Banjolele Concert Size 
Description:
Specification: 23 Inch
Type: Ukulele
Panel Material: Mahogany wood
Paint Effect: Matte
Hemming Material: ABS
Strings: Nylon strings
Total length: 585mm (23.03")
Drum size: 215mm (8.46")
Distance from nut to 12th fret About 196mm (7.716")
The Banjolele is a four stringed instrument with a small banjo type body and a fretted concert size ukulele neck that was very popular in the '20s & '30s. It features the distinctive sound of a banjo and the small scale tuning and playing style of a Ukulele. The instrument uses standard ukulele tuning of G-C-E-A.
Neck – Sapele
Back and Side – Sapele
Frets – 18pcs copper fret wire material,resistant to abrasion.
Tuners – Chrome Geared Closed Tuning Pegs. 
Strings – Pre-strung with Premium Strings 
Free postage UK and Ireland

Security policy (edit with Customer reassurance module)

Delivery policy (edit with Customer reassurance module)

Return policy (edit with Customer reassurance module)