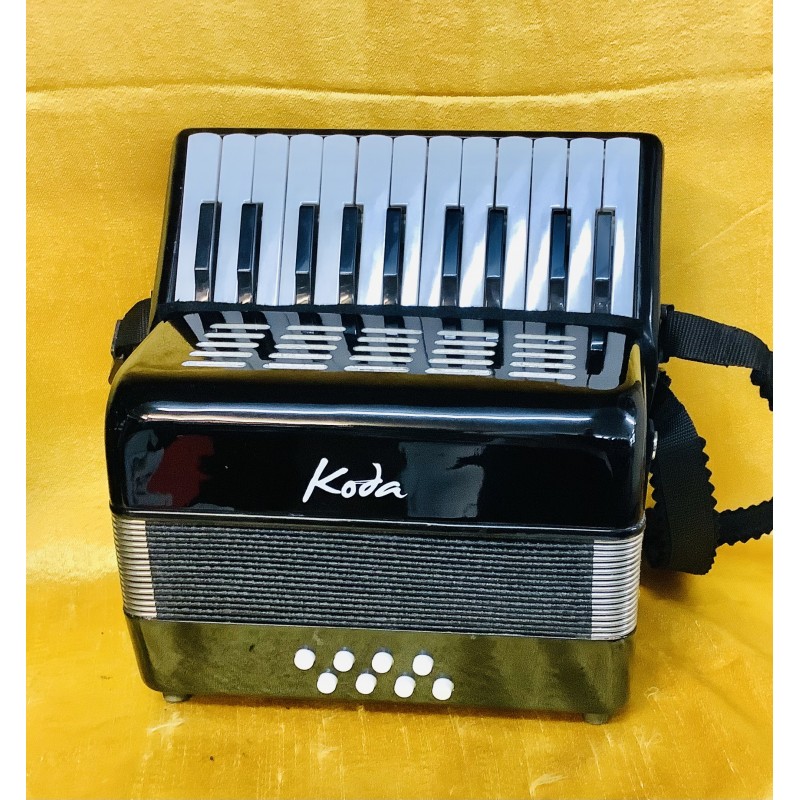 In Stock
 
Koda Child's 22 Key 8 Bass Piano Accordion Used
Tax included
Next working day dispatch
Child's 22 Key 8 Bass Piano Accordion Used
Lovely little light 22 key 8 bass accordion to suit a small size child or for travel.
*** Free On-line lesson from Up-beat Music Tuition or in person ***
In lovely condition with no major dings or scratches, these little accordions are really popular as a beginner accordion with the reduced size keys being perfect for small fingers.  At only 1.5 Kg, it's perfect if you need something light and easy to carry for a young child.
Complete with straps and lightweight gig bag.

Security policy (edit with Customer reassurance module)

Delivery policy (edit with Customer reassurance module)

Return policy (edit with Customer reassurance module)
Child's 22 Key 8 Bass Piano Accordion Used

Type: Piano
Treble Keys: 22
Bass Keys: 8
Reed quality: Standard
Treble Reeds: 1
Bass Reeds: 3
Treble Tuning: M
Cassotto: No
Colour: Black
Key finish: White
Couplers: 0
Bass couplers: 0
Keyboard length (including cheeks): 
Bellows width (front to back): 
Width (bass to treble total width): 

Weight: 1.5Kg