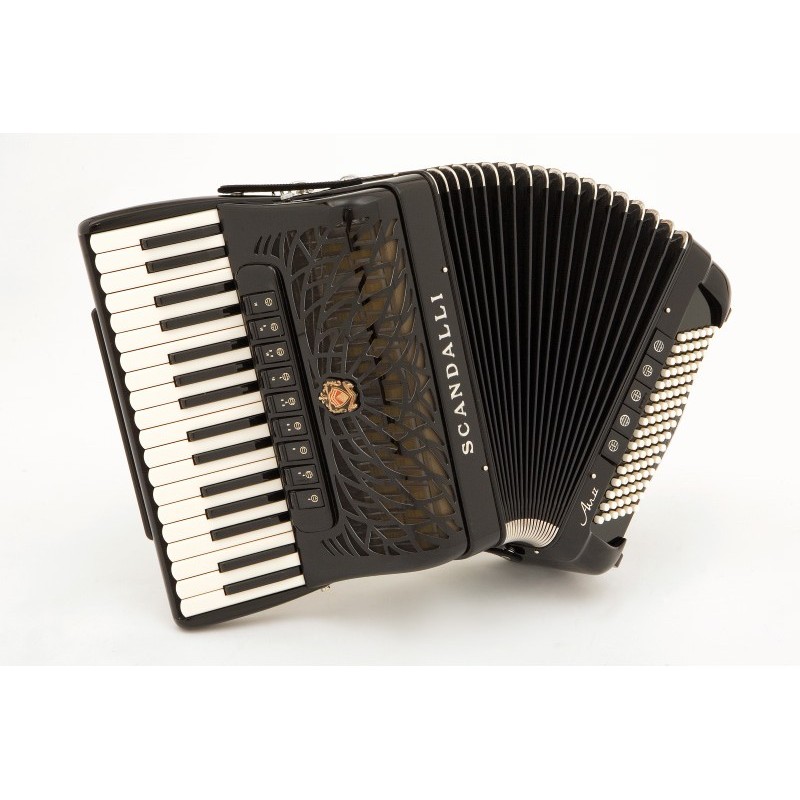 In Stock
 
New Scandalli Air II 34/96 Cassotto Musette
Tax included
Next working day dispatch
Scandalli Air II Midi 34/96 Cassotto Musette New
The Air II model is the latest Scandalli small lightweight cassotto piano accordion with a very high build quality and superb sound.  This model is a 34 key 96 bass with the benefit of double cosotto or tone chambers.  Real quality sound in a more compact instrument.
 This is the 4 voice Scottish musette tuned model available in red, black.  Tuning, colour etc can be customised to your own specification to order (check delivery times).
Scandalli is an established well respected maker of hand built Italian accordions and we believe one of the best.  Their reputation has built over a very long time with especial emphasis on quality and particularly reed quality.
Complete with Scandalli wide premium straps and Italian leather case.

Security policy (edit with Customer reassurance module)

Delivery policy (edit with Customer reassurance module)

Return policy (edit with Customer reassurance module)
Scandalli Air II 34/96 Cassotto Musette New
Treble Keys: 34
Bass Keys: 96
Reed quality: Hand made
Treble Reeds: 4
Bass Reeds: 5
Treble Tuning: LMMM
Cosotto: Yes
Colour: black
Key finish: Pearloid
Couplers: 9 + M
Bass couplers 5
Keyboard length (including cheeks): 38.5
Bellows width (front to back): 19
Width (bass to treble total width): 43
Weight: 10Kg