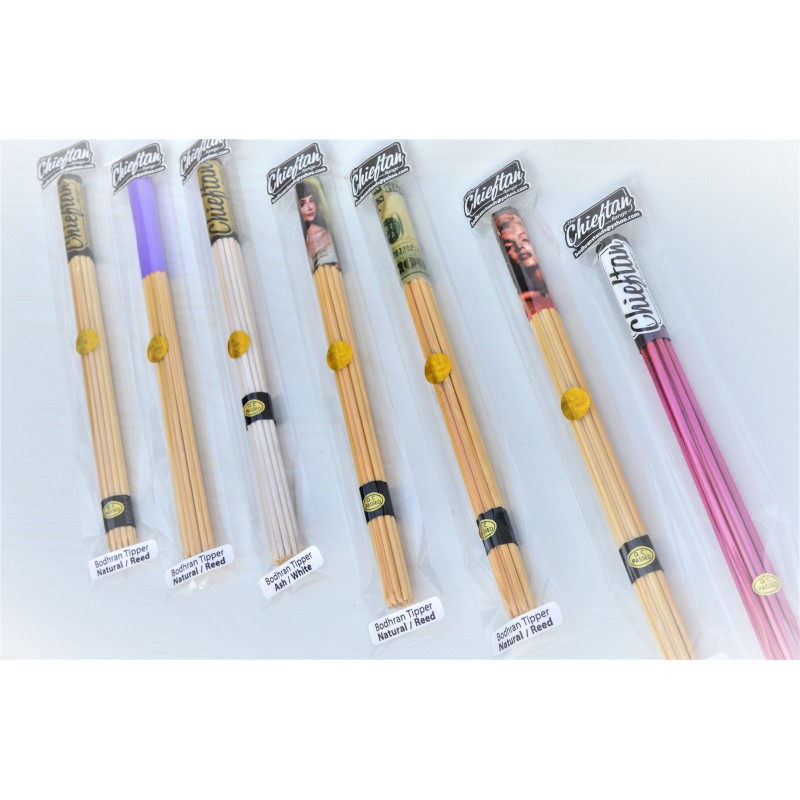 In Stock
 
Chieftain Irish Made Bodhran Brush Beater
Tax included
Next working day dispatch
Chieftain Irish Made Wooden Bodhran Beater Cipin
Excellent affordable gift made by Irish manufacturer Chieftain with over 20 years experience making Bodhran accessories.
These are quality made Bodhran beaters 240mm long with an adjustable collar to give great control over the softness of the sound produced by the beater.
A must for the serious Bodhran player.  Indicate your colour preference with your payment.
Price is for one beater only.  Bodhrans, stands, bags and other cipin beaters are also available on this website.
Price includes P&P to UK and Ireland.

Security policy (edit with Customer reassurance module)

Delivery policy (edit with Customer reassurance module)

Return policy (edit with Customer reassurance module)