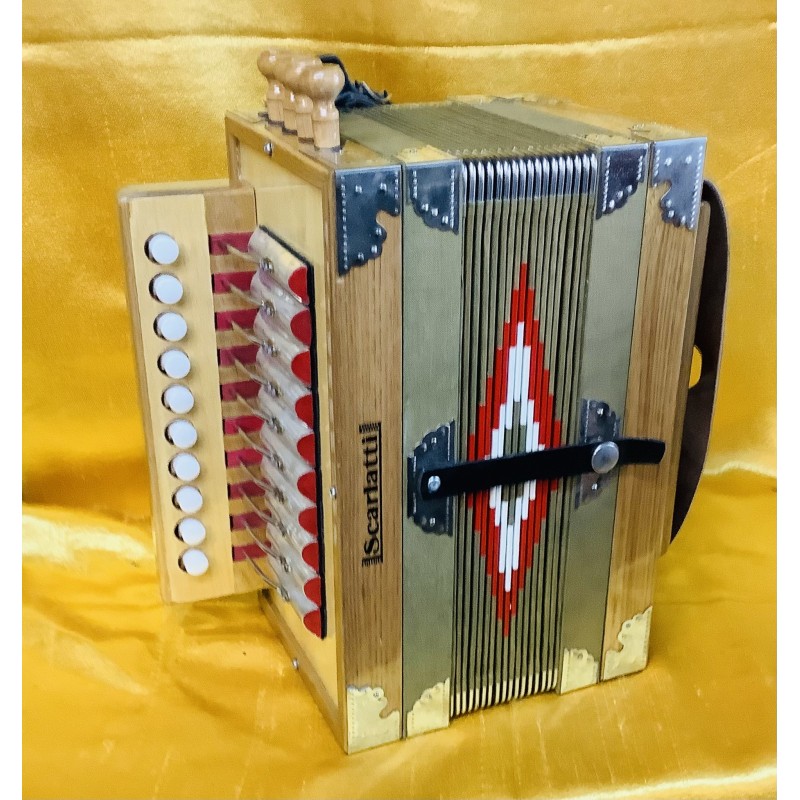 In Stock
 
4 Stop Key D Cajun Style Melodeon Used
Tax included
Next working day dispatch
Traditional 4 Stop Irish or Cajun Style Melodeon key D Used
Some minor marks and signs of use from normal playing but no unsightly scratches or dings.
Single row 10 button 2 bass perfect for Irish traditional or Cajun music
Fair condition button box well tuned. This is a traditional style melodian made by in China. Not the volume or response of a Hohner but it is an affordable entry to melodeon playing.
This is a 4 voice Melodion tuned in D with LMMH reed configuration.
1 strap included. No case.

Security policy (edit with Customer reassurance module)

Delivery policy (edit with Customer reassurance module)

Return policy (edit with Customer reassurance module)
Traditional 4 Stop Irish or Cajun Style Melodeon key 
D
 Used
Treble  buttons: 10
Bass buttons: 2
Reed quality: Standard
Treble Reeds: 4
Bass Reeds: 3
Treble Tuning: LMMH. Key D
colour: solid wood
Button finish: White
Couplers: 4 stops
Bass couplers: 0
Keyboard length (including cheeks): 
Bellows width (front to back): 
Width (bass to treble total width): 
Weight: kg