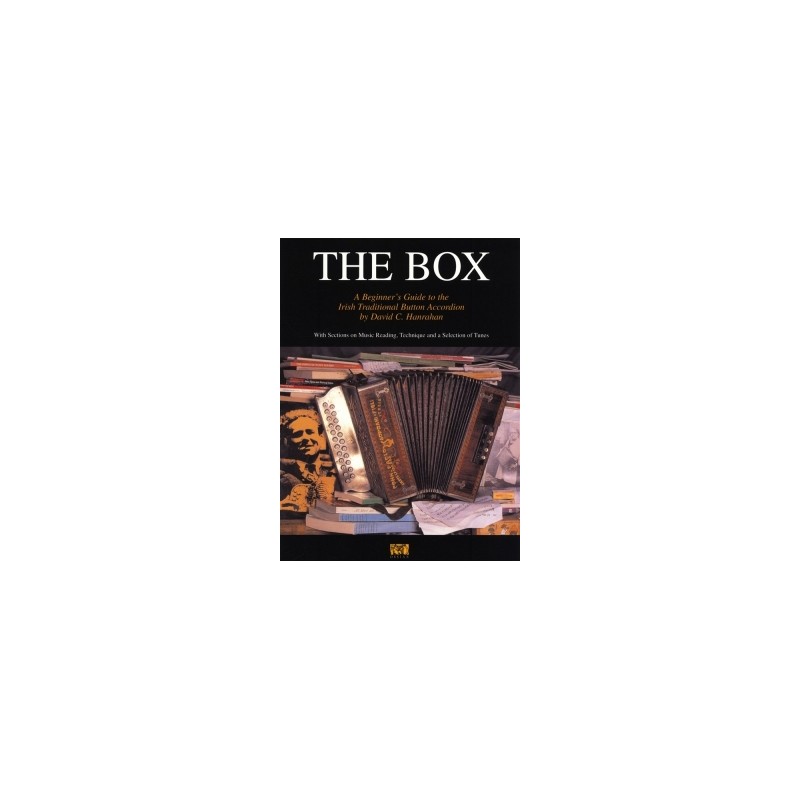 Out of Stock
 
The Box Irish Button Accordion Music Tutor Book
The Box Irish Button Accordion Music Tutor Book * Postage to UK & Ireland included *
A fast way to lear a few Irish Traditional Tunes
David C. Hanrahan, the author, believes it is important not to weigh the learner down with unnecessary facts. He has selected the tunes carefully to provide the learner with those that are commonly played. Soundtrack available separately.
Ar Éireann Ní Neosfainn Cé Hí
Baidin Fheidhlimi
Boys Of Bluehill
Buachaill O'n Eirne
Caislean Uí Cheallaigh (Castle Kelly) Reel
Cooley's Reel
Deirdre's Fancy (Slip Jig)
Drowsy Maggie
Eamonn An Chnoic
Fainne Geal An Lae
Green Fields Of America
Humours of Glendart (Jig)
Jenny's Chickens
Kerry Polka
Kesh Jig
Off To California
Pretty Maggie Morrissey
Roddy MacCorley
Sakows Jig
Siobhan Ni Dhuibhir
The Fairies' Hornpipe
The Foxhunters Reel
The Pigeon On The Gate
The Shannon Breeze
The Ship In Full Sail

Security policy (edit with Customer reassurance module)

Delivery policy (edit with Customer reassurance module)

Return policy (edit with Customer reassurance module)
Willie Hunter Compositions Shetland Music Book * Postage to UK and Ireland included *
with chord symbols
This is a new and expanded collection of the compositions of Willie Hunter, in succession to an earlier publication of 1998.
It includes three more tunes by Willie and three by his father, Willie Hunter Senior, making 34 tunes in all.
The trustees of Shetland Musical Heritage Trust are pleased to be able to publish in what would have been Willie's 80th year, in tribute to a man generally regarded as Shetland's finest fiddle player of the 20th century.