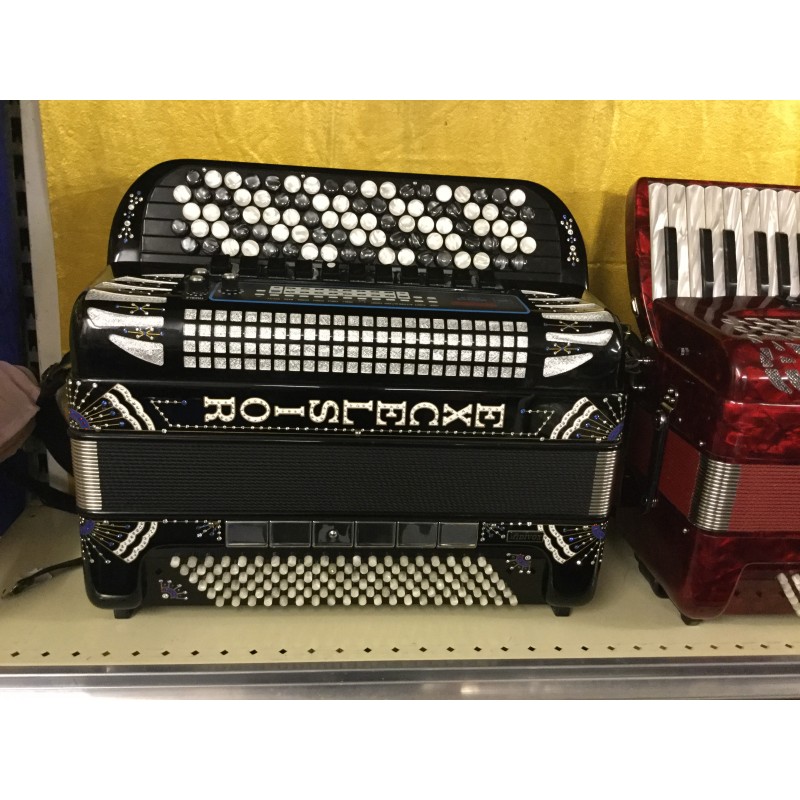 In Stock
 
Excelsior S3 C Scale 5 Row Midivox Chromatic Accordion 4 voice 92/120 Musette Used
Tax included
Next working day dispatch
Excelsior Series 3 Midivox 5 row Chromatic Accordion 4 voice 92/120 Musette Used
 This Accordion is in very good condition throughout. Finest Italian hand made reeds.
Excelsior programmable midi system and mics fitted
C Scale tuning three voice Scottish musette and bassoon reeds in LMMM configuration this is a very versatile instrument suitable for all styles of music. Equipped with full midi system and internal microphones this is a truly professional accordion from world respected manufacturer Excelsior which is being offered for sale at this amazing price.

Security policy (edit with Customer reassurance module)

Delivery policy (edit with Customer reassurance module)

Return policy (edit with Customer reassurance module)
Excelsior Series 3 Midivox 5 row Chromatic Accordion 4 voice 92/120 Musette Used
C Scale tuning
•  92treble buttons
•  120 bass
•  4 sets of treble reeds (8'+8'+8'+16')
•  5 sets of bass reeds
•  11 treble registers
•  6 bass registers
•  Finest hand made (A Mano) reeds
•  Excelsir factory fitted MIDI system
•  Factory fitted internal microphones 
•  Weight: 12 Kg
•  Complete with hard case and padded leather shoulder straps