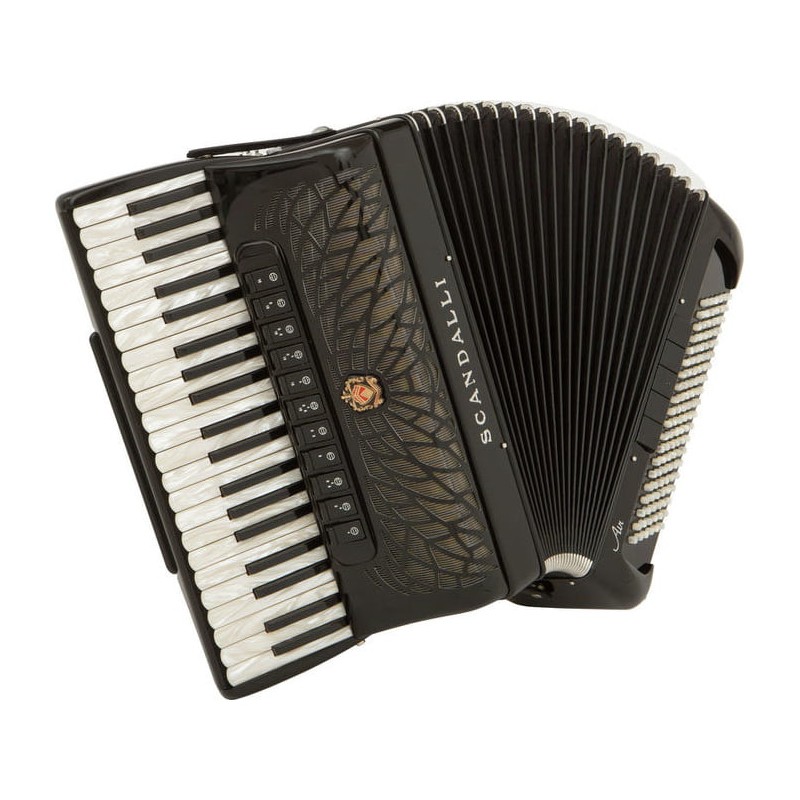 In Stock
 
New Scandalli Air I 37-96 Muss
Tax included
Next working day dispatch
The Scandalli Air 1 model is Scandalli latest design with a very high build quality and superb sound.  This model is a compact 37 key 96 bass accordion which delivers extreme value at the quality end.
This is the 4 voice Scottish musette tuned model.
Scandalli is recognised as a top maker of accordions.  Their reputation has been built over many years with especial emphasis on quality and particularly reed quality. 
Complete with Scandalli wide premium straps and Italian leather case

Security policy (edit with Customer reassurance module)

Delivery policy (edit with Customer reassurance module)

Return policy (edit with Customer reassurance module)
Treble Keys: 37
Bass Keys: 96
Reed quality: Super Dural
Treble Reeds: 4
Bass Reeds: 5
Treble Tuning: LMMM
Cassotto: No
Colour: Black
Key finish: Pearl
Couplers: 11
Keyboard length (including cheeks): 42.5
Bellows width (front to back): 19
Width (bass to treble total width): 41