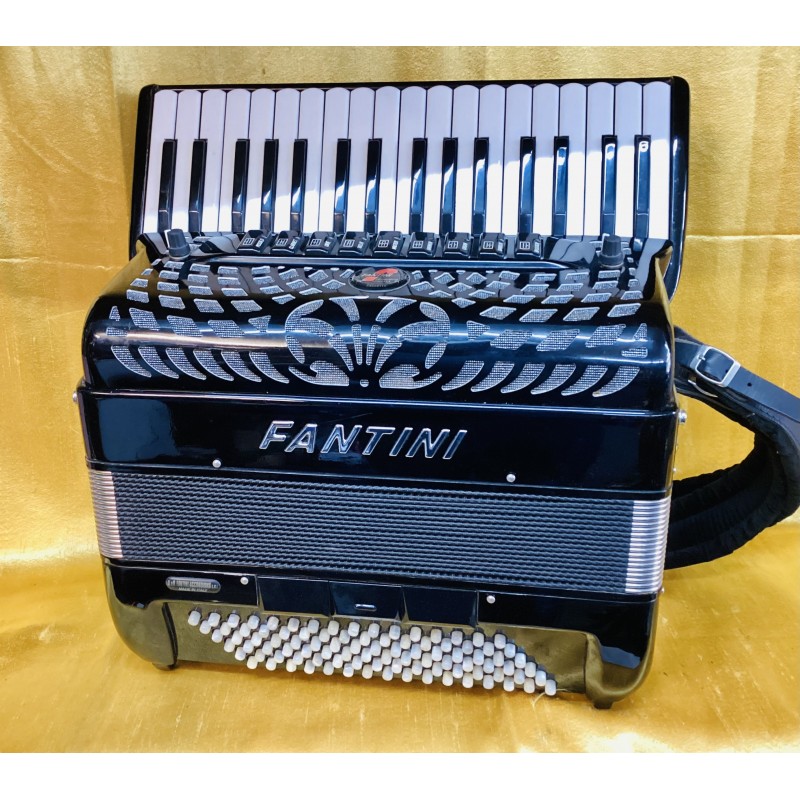 In Stock
 
Fantini Cassotto 34 Key 96 bass 4 Voice Straight Tuned Used
Tax included
Next working day dispatch
Fantini Cassotto 34 Key 96 bass 4 Voice Straight Tuned With Mics Used
Price includes postage to UK and Ireland or come and see it at my music shop by appointment at 17 Main St Gortin BT798PQ
Beautiful condition used Fantini Italian hand made accordion in black with tasteful grille pattern.  It of course has a high build quality and quality Dural reeds that produce a superb bright sound.
Good quality modern microphone system fitted to both treble and bass sides so perfect for the recording or gigging musician.
This one is 4 voice LMMH reed configuration in a pleasing mild tremolo tuning suitable for a wide range of music.
Complete with padded straps and choice of case or gig bag.

Security policy (edit with Customer reassurance module)

Delivery policy (edit with Customer reassurance module)

Return policy (edit with Customer reassurance module)
Fantini Cassotto 34 Key 96 bass 4 Voice Straight Tuned With Mics Used
Treble Keys: 34
Bass Keys: 96
Reed quality: Dural
Treble Reeds: 3p4
Bass Reeds: 5
Treble Tuning: LMMH tremolo
Cassotto: yes double on basson and clarinet
colour: Black
Key finish: White
Couplers: 9
Bass couplers: 3
Keyboard length (including cheeks): 43.5 cm
Bellows width (front to back): 19.5 cm
Width (bass to treble total width): 43 cm
Weight: 9.9 kg
Fantini-34/96/3/-Tremolo-used