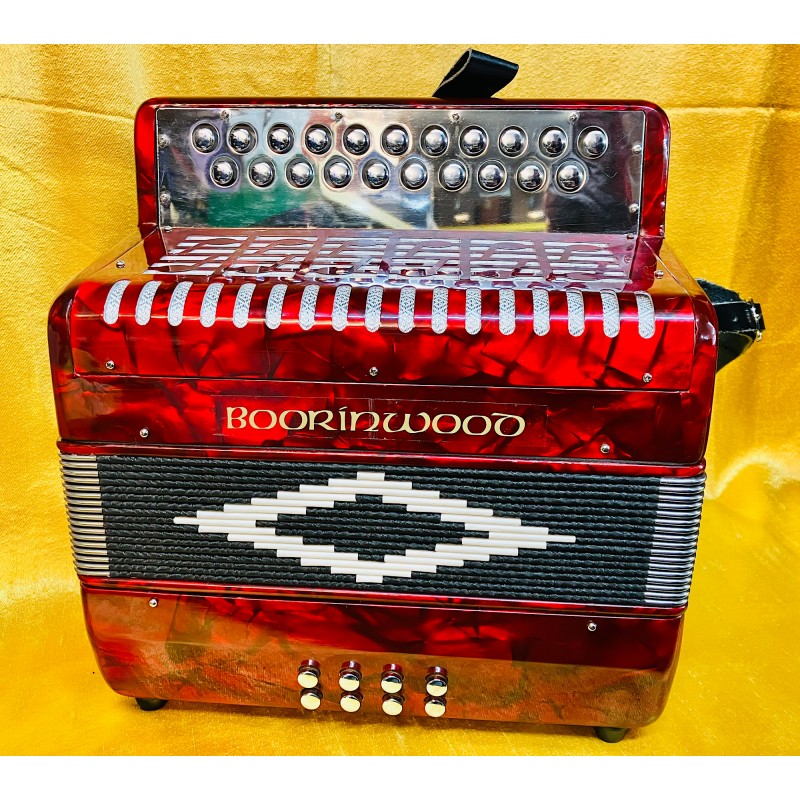 Out of Stock
 
Boorinwood B/C 2 voice Irish Style Button Accordion Used
Boorinwood B/C 2 voice Irish Style Button Accordion Used
Price  includes free postage UK and Ireland

Nice little used starter accordion is excellent condition with 21 treble buttons and 8 basses. It is Lightweight and adequate for learner level and the occasional player.
It has chrome colour buttons and button board.  2 sets of reeds in tremolo tuning and is complete with case and straps.
These accordions are made in China to ensure value and affordability.  They have good reeds for learner standard and a celluloïd finish for durability.
Complete with used case and shoulder straps.

Security policy (edit with Customer reassurance module)

Delivery policy (edit with Customer reassurance module)

Return policy (edit with Customer reassurance module)
Scarlatti 2 Row B/C Irish Style Button Accordion
Treble  buttons: 21
Bass buttons: 8
Reed quality: Standard
 reeds
Treble Reeds: 2
Bass Reeds: 3
Treble Tuning: MM
colour: Red
Button finish: White
Couplers: 0
Bass couplers: 0
Keyboard length (including cheeks): 
Bellows width (front to back): 
Width (bass to treble total width): 
Weight: 3 kg
Made in: China