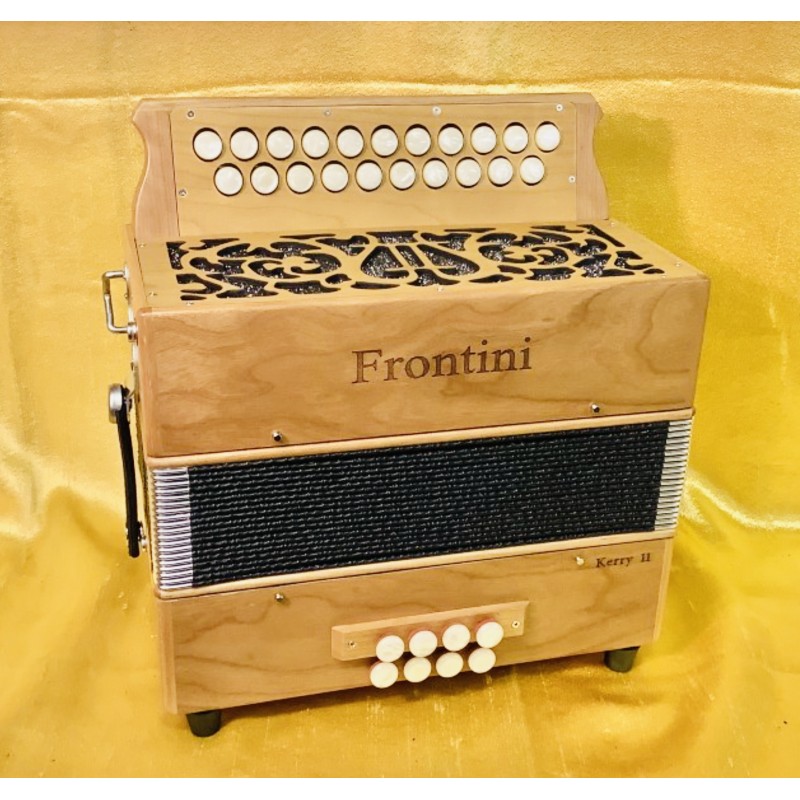 In Stock
 
Frontini Kerry III B/C Irish Style Wooden Accordion
Tax included
Next working day dispatch
Frontini Kerry III B/C Irish Style Wooden Accordion
Made especially for Irish Traditional music, this acordion is supplied with 3 sets of good quality Czech made reeds.
This one is tremolo/musette tuned with the standard 21 buttons and 8 bass. A step up from many cheaper starter accordions.
It also has 1 stop on bass end to remove the middle 3rds.
A rotella wheel  to adjust the wrist strap.
Complete with a pair of padded straps and padded gig bag.
Free shipping UK and Ireland.

Security policy (edit with Customer reassurance module)

Delivery policy (edit with Customer reassurance module)

Return policy (edit with Customer reassurance module)
Frontini Kerry III B/C Irish Style Wooden Accordion
Treble  buttons: 21
Bass buttons: 8
Reed quality: Czech
Treble Reeds: 3
Bass Reeds: 3
colour: wood
Button finish: White pearloid
Treble Couplers: 1
Bass couplers: 1 to remove middle 3rds
Dimensions (L x w x h) :
Weight : 3,9 kg