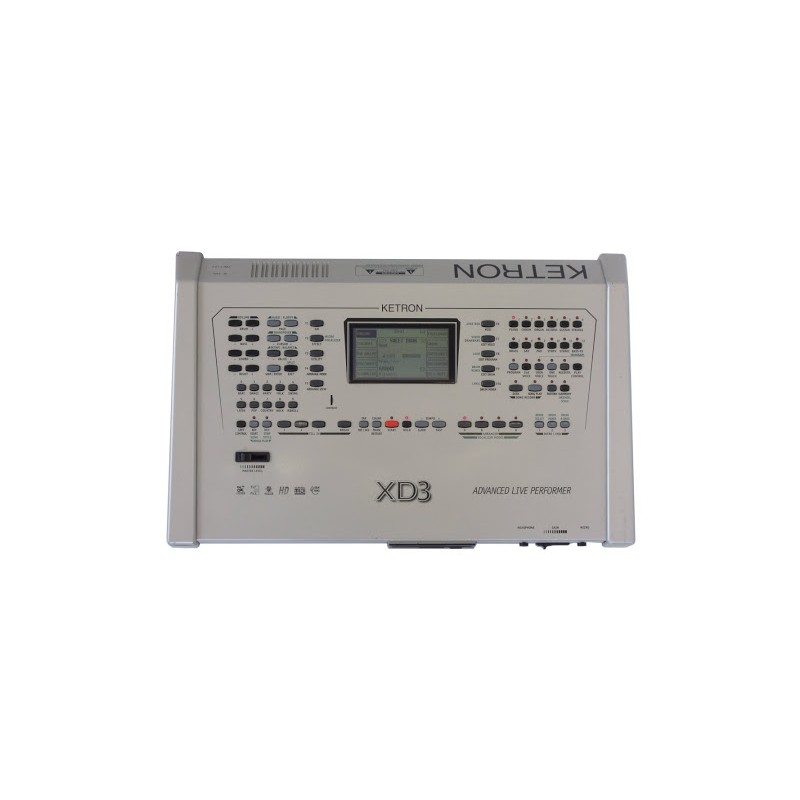 In Stock
 
Ketron XD3 Not Working Sound Module Expander Used
Tax included
Next working day dispatch
Ketron XD3 Faulty Not Working Sound Module Expander Used
No guarantee, no returns clearance item


Nice condition
but not working
- needs a floppy drive.  Included is a new usb emulator that I couldn't get the software to install.  Usual signs of use with no major scratches or dings.
Perfect for the Midi Accordionist, midi guitarist or those wishing to expand their current line-up.
** Ketron XD3 Not Working Sound Module Expander Used **
The XD3 offers all you will need in a mid-range sound module with exciting features like Drum Remix, Live Drums, Midifile player and the capability to create your own styles (or load in new ones).
Add on the optional Pattern expansion memory card (for even more style space), vocalizer (to add human back-ground voices to what you sing), video card (to display lyrics or screen information onto an external computer monitor) and you're 'loaded' XD3 is now able to challenge some of the higher-end module of today's market - made in Italy with pride!
The XD3 from Ketron is a sound module arranger workstation that offers the same features as the XD9 keyboard, only the keyboard, speakers, and pitch and modulation wheels have been removed.
Nearly 300 voices, over 1000 percussion sounds, and 172 styles are built-in so you can create music in a variety of genres and styles. Designed with the MIDI accordion user in mind,
Postage to UK and Ireland is free

Security policy (edit with Customer reassurance module)

Delivery policy (edit with Customer reassurance module)

Return policy (edit with Customer reassurance module)