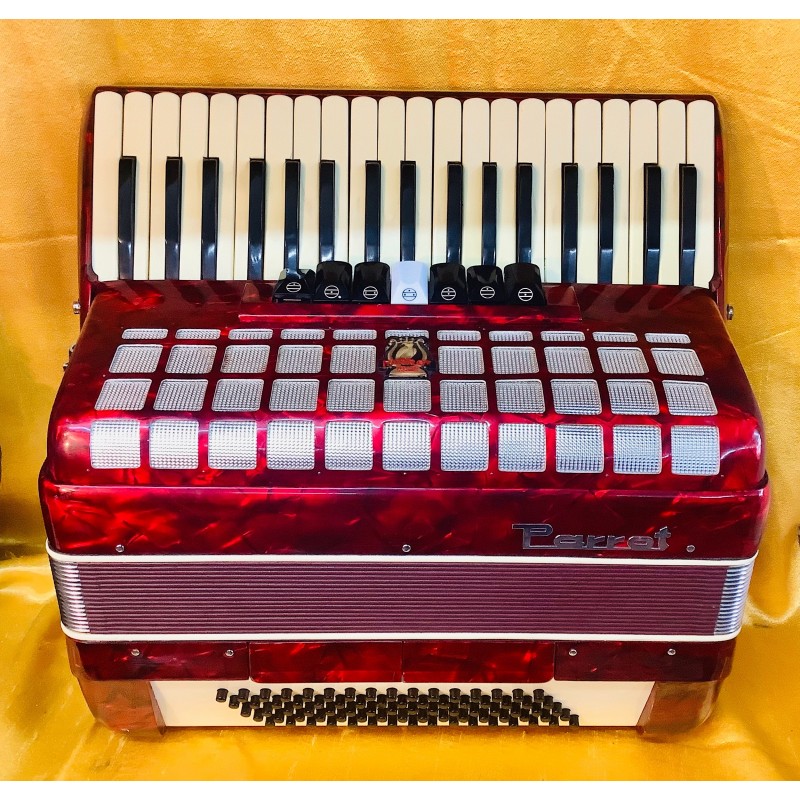 In Stock
 
Parrot 37 key 96 bass 3 voice Piano Accordion Used
Tax included
Next working day dispatch
Parrot 37 key 96 bass 3 voice Piano Accordion Used
Price includes free shipping to UK and Ireland
This is an lovely condition medium size 96 bass accordion that is lighter and more compact than the full size models.
It is a traditional style model tuned in a pleasing tremolo tone that is ideal for a wide range of music styles.  Perfect if you need an instrument that is reliable and affordable.
It has been tuned and serviced with good bellows and compression.  No major debts or unsightly scratches.
Complete with hard case and padded straps.

Security policy (edit with Customer reassurance module)

Delivery policy (edit with Customer reassurance module)

Return policy (edit with Customer reassurance module)
Parrot 37 key 96 bass 3 voice Piano Accordion Used

Type: Piano
Treble Keys: 37
Bass Keys: 96
Reed quality: Standard
Treble Reeds: 3
Bass Reeds: 4
Treble Tuning: LMM
Colour: Red
Key finish: White
Couplers: 5
Bass couplers: 0
Keyboard length (including cheeks): 47
Bellows width (front to back): 18.5
Width (bass to treble total width): 41
Weight 9 Kg