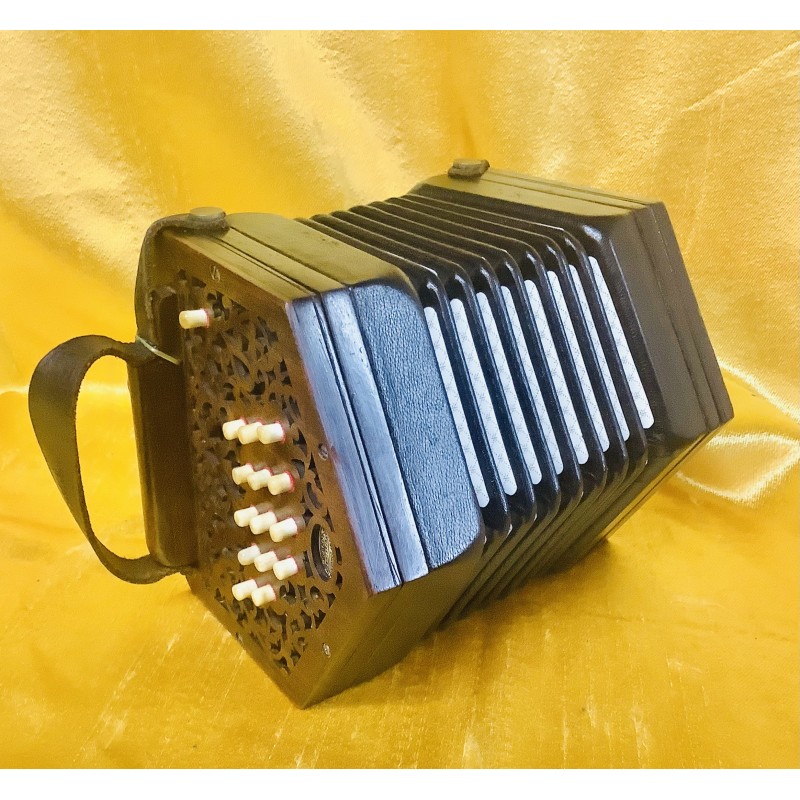 In Stock
 
Lachenal Anglo Concertina G/C 30 button Wooden Ends
Tax included
Next working day dispatch
Lachenal Anglo Concertina G/C 30 button Wooden Ends Used
Recently refurbished by master restorers in England it is in lovey overall condition and in tune with new pads, valves and a new set of bellows fitted.
Rosewood ends and original Lachenal steel concertina reeds well tuned.
Nicely playing intermediate level concertina and a good step up from the learner models.
Suited to Irish trad and English folk music
Original wooden  case.
Postage to UK and Ireland free.

Security policy (edit with Customer reassurance module)

Delivery policy (edit with Customer reassurance module)

Return policy (edit with Customer reassurance module)