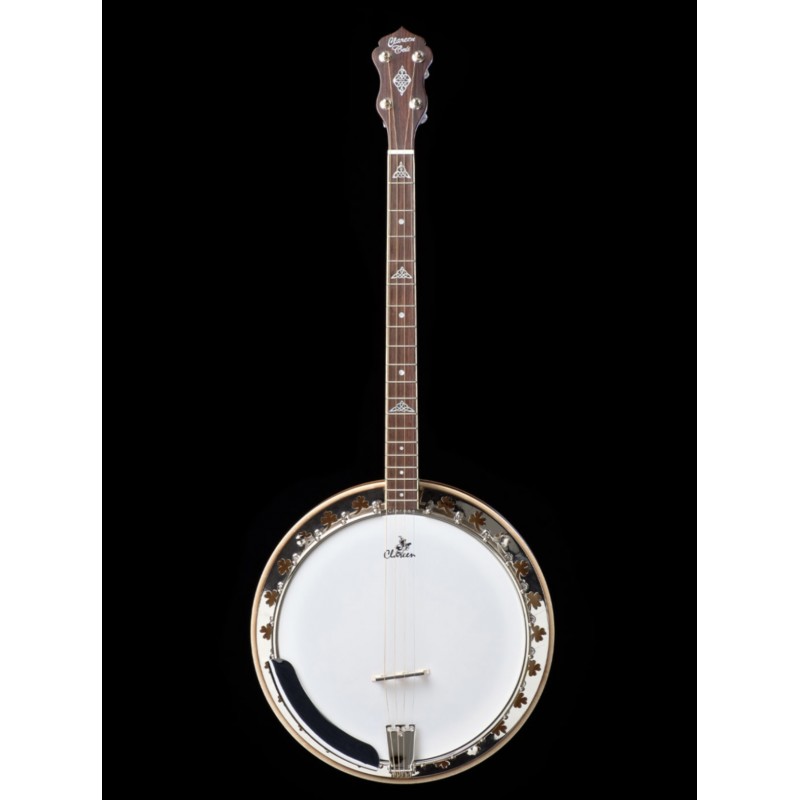 Out of Stock
 
Clareen Celt 19 Fret Irish Tenor Banjo in case Used
Clareen Special 19 Fret Irish Tenor Banjo Used
In immaculate condition this beautiful CClareen Celt banjo is made completely from mahogany offering a warm finish. In conjunction with the Clareen Flathead Tone Ring, the Celt has a more rounded, mellow tone, with overall greater depth. The two-piece neck of high-grade mahogany has a contrasting maple centre strip for stability and appearance. The Clareen designed Celtic knot inlay and shamrock flange give the Celt an unmistakable traditional Irish look and feel.
These are hard to find in excellent used condition and this one also comes in a good quality tenor banjo case so is well worth this price.
Postage to UK and Ireland is free.Other destinations please contact me for shipping cost.

Security policy (edit with Customer reassurance module)

Delivery policy (edit with Customer reassurance module)

Return policy (edit with Customer reassurance module)