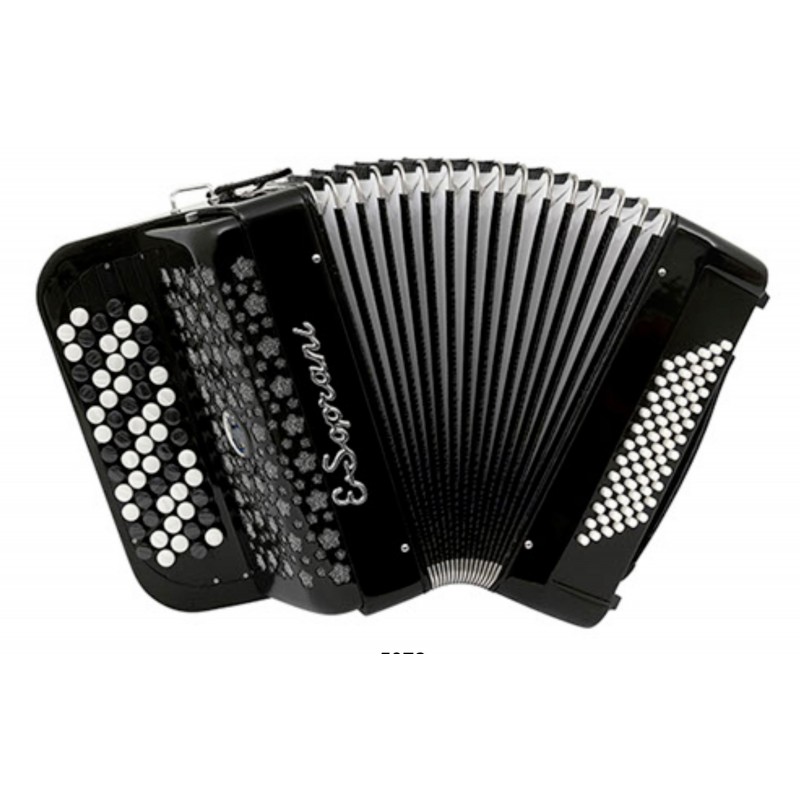 Out of Stock
 
New E. Soprani C Scale 72 bass 5 Row Chromatic Accordion
New E.Soprani C Scale 72 bass 5 Row Chromatic Accordion
This is a beautiful lightweight (at only 6 Kg) 2 Voice C Scale Accordion. Perfect for a Senior, learner, travel box or just for carrying around festivals.
The E Soprani Circus Line was designed in Italy and manufactured in Asia, the perfect combination for producing an accordion with good sound and build quality for this price range.
It has a pleasant bright tremolo tuning on 2 sets of reeds in MM configuration.
Complete with Straps and a lightweight gig bag.

Security policy (edit with Customer reassurance module)

Delivery policy (edit with Customer reassurance module)

Return policy (edit with Customer reassurance module)
E.Soprani C Scale 72 bass 5 Row Chromatic Accordion
Type: Chromatic C scale
Treble Keys: 62
Bass Keys: 72
Reed quality: Italian Ccommercial
Treble Reeds: 2
Bass Reeds: 4
Treble Tuning: MM tremolo
Cassotto: No
Colour: Red/Black Grille & trim
Key finish: White/black
Couplers: 2
Keyboard length (including cheeks): cm
Bellows width (front to back): 
Width (bass to treble total width): 
Weight : 5.9 Kg