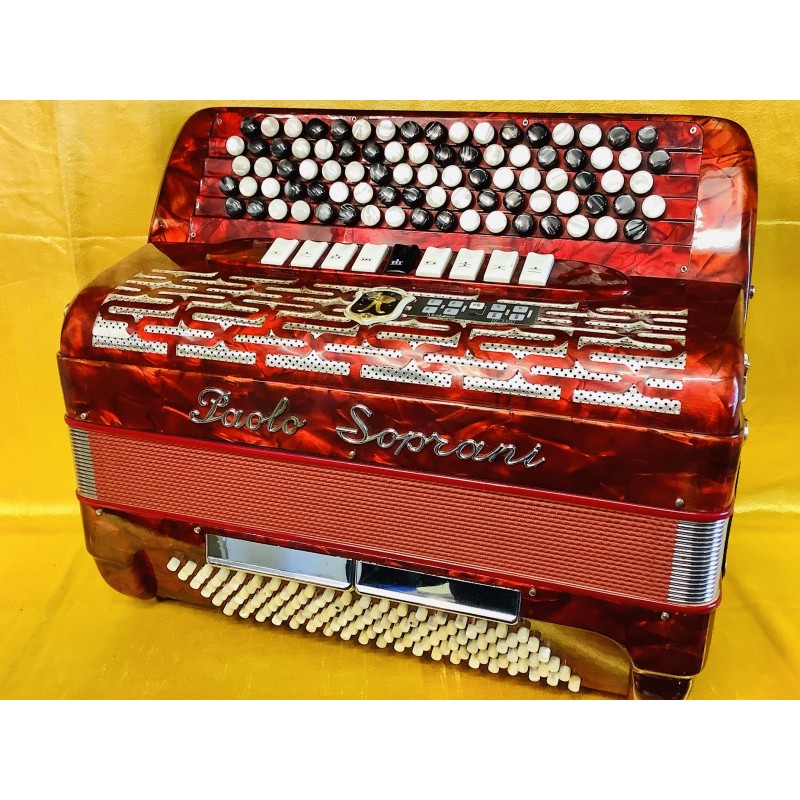 In Stock
 
Paolo Soprani Midi C Scale 5 Row Chromatic accordion 87/120 bass Used
Tax included
Next working day dispatch
Beautiful condition Paolo Soprani Internazionale II 5 row C scale chromatic accordion.  With 4 sets of quality Italian made reeds tuned in a pleasing Scottish Musette, it will suit most music types.
It has the high build quality expected from an Italian hand made accordion and has a superb powerful sound.  This model is an 87 button 120 bass full size accordion.
Fitted with a modern Music Tech midi system it can be used with a sound module, keyboard, laptop or iPad to give endless sounds such as piano, sax, organ, banjo etc and control rhythms and autochord on the basses etc.
Newly serviced and tuned, this accordion is excellent value for money.
This is the 4 voice Scottish musette model LMMM reed configuration.
Complete with pair of straps and hard shell case.

Security policy (edit with Customer reassurance module)

Delivery policy (edit with Customer reassurance module)

Return policy (edit with Customer reassurance module)
Paolo Soprani C Scale Midi 5 Row Chromatic accordion 87/120 bass Used


Treble Keys: 87
Bass Keys: 120
Reed quality: Dural
Treble Reeds: 4
Bass Reeds: 5
Treble Tuning: LMMM
colour: Red
Key finish: White/black pearloid
Couplers: 9
Bass couplers: 2
Keyboard length (including cheeks): 44
Bellows width (front to back): 19
Width (bass to treble total width): 41
Weight: 10.4kg