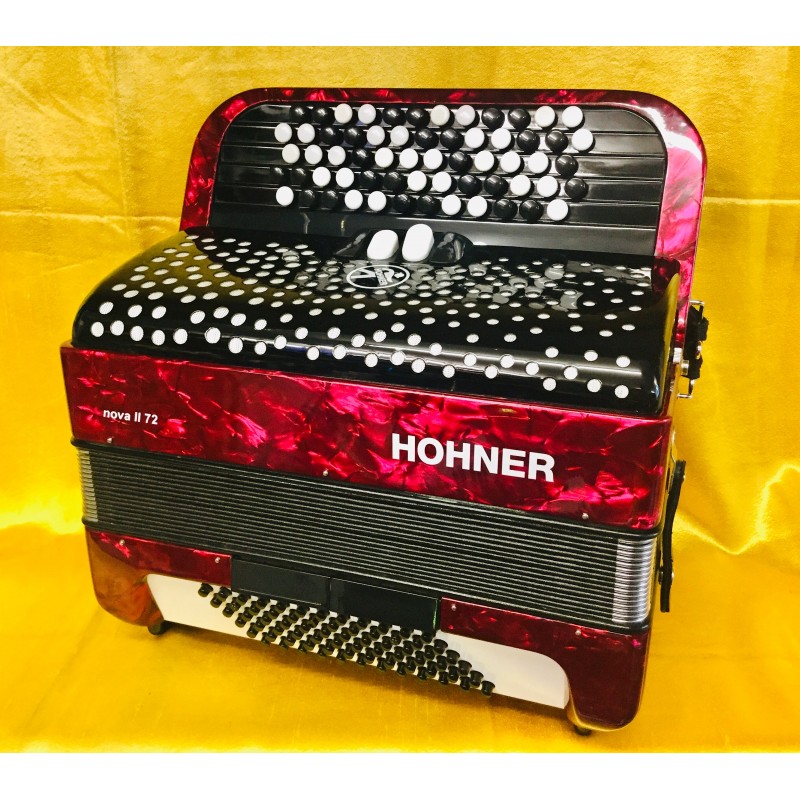 In Stock
 
Hohner Nova II C Scale Lightweight 72 bass 5 Row Used
Hohner Nova II C Scale Lightweight 72 bass 5 Row Used
The new price of these is over £1500 so this is a real bargain at this price.
This is a beautiful condition lightweight (at only 7 Kg) 2 Voice C Scale Accordion. It Is only a few years old and has been well cared with only very minimal signs of use. Perfect for a learner, travel box or for carrying around festivals.
With a high build quality this accordion has a pleasant bright tremolo tuning on 2 sets of reeds in MM configuration. A rearl quality sound in a very compact instrument.
The Hohner company is recognised as a top supplier of accordions in Germany and their reputation has been built over many years with a special emphasis on quality and affordability.
These don't come up for sale very often in this beautiful condition so don't let it get away.
Complete with Straps and a lightweight gig bag.
Security policy (edit with Customer reassurance module)

Delivery policy (edit with Customer reassurance module)

Return policy (edit with Customer reassurance module)
Hohner Nova C Scale Lightweight 72 bass 5 Row Used
Type: Chromatic C scale
Treble Keys: 60
Bass Keys: 72
Reed quality: Standard
Treble Reeds: 2
Bass Reeds: 4
Treble Tuning: MM tremolo
Cassotto: No
Colour: Red/Black Grille & trim
Key finish: White/black
Couplers: 2
Keyboard length (including cheeks): 33 cm
Bellows width (front to back): 
Width (bass to treble total width): 
Weight : 7 Kg
Hoh-nova-60/72/2C-5row-used