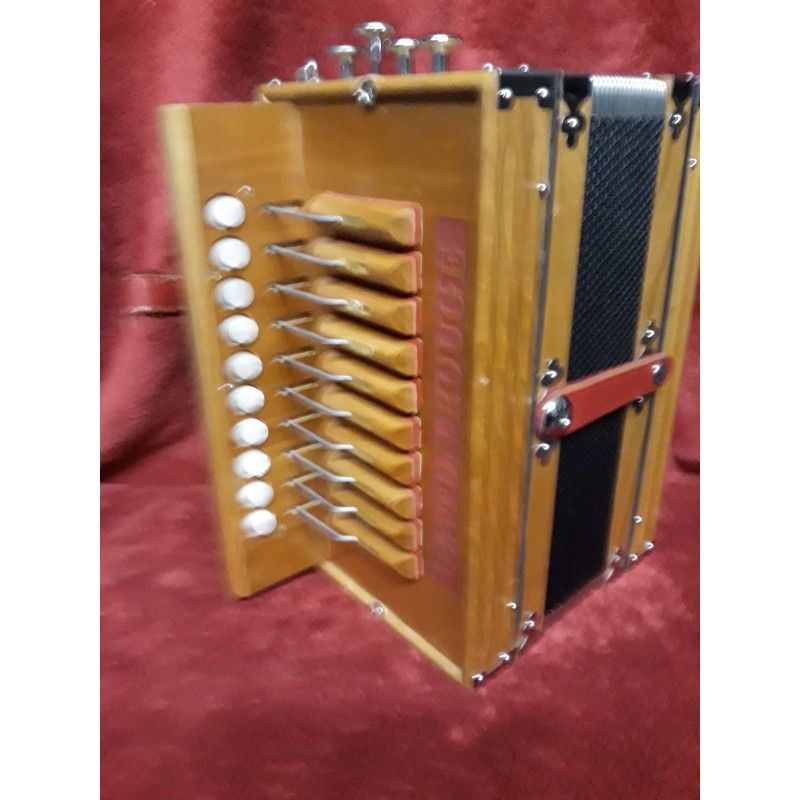 In Stock
 
Baton Rouge Key D Italian 4 Stop Melodeon key Used
Baton Rouge Italian 4 Stop Melodeon in key D  Used
Single row 10 button 2 bass perfect for Irish traditional or Cajun music
Immaculate condition nice button box well tuned. This is beautifully crafted accordion made by top Italian manufacturer Pigini and also badged as Excelsior.
This is a professional model with a light fast action.
This is a 4 voice Melodion tuned with LMMH reed configuration. Good Quality hand finished professional quality reeds.
Complete with 1 Padded strap and case.
Security policy (edit with Customer reassurance module)

Delivery policy (edit with Customer reassurance module)

Return policy (edit with Customer reassurance module)
Baton Rouge Italian 4 Stop Melodeon key D  Used
Treble  buttons: 10
Bass buttons: 2
Reed quality: Hand finished
Treble Reeds: 4
Bass Reeds: 3
Treble Tuning: LMMH
colour: solid wood
Button finish: White pearloid
Couplers: 4 stops
Bass couplers: 0
Keyboard length (including cheeks): 
Bellows width (front to back): 
Width (bass to treble total width): 
Weight: kg